Posted by
May 12, 2015
in
Blog
|
5 comments
on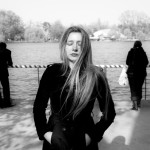 ---
WHAT MAKES YOUR HEART CRY?
Sex trafficking bring me to tears.
This social depravity devastation are what moved me to write The Destiny Series, which follows the rescue, redemption, and restoration of one victim.
True stories like Nicole's (below) stir me to support groups like A21 that fight against modern-day slavery. I support them monthly.
Please take 3 minutes to see and hear what's happening daily on American soil. Re-integrating these victims into society might be the most difficult part part of restoration, so I hope your heart is moved to make a difference . . .
The Fire of the Embattled Spirit