Posted by
Nov 17, 2014
in
Blog
|
2 comments
on
<>
<>
Now available!
by J.A. MARX
(RE-RELEASED)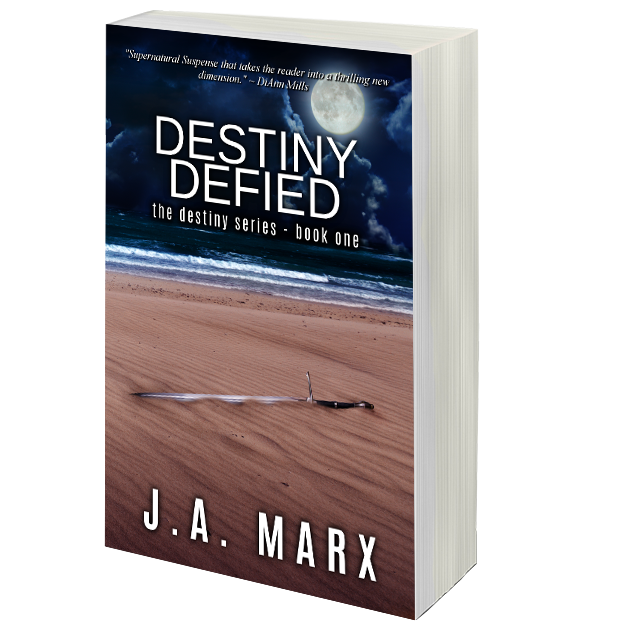 available in Kindle and softcover on Amazon
An excerpt from Chapter One:
<>
Friday night, May 25, 1990
Southwest of Andros Island
I should've killed him. The drugged oils Lord Vétis made Riki inhale raged in her system. If this ship carried knives, she'd revisit his cabin, armed with a blade.
Don't be stupid. She hesitated near the hatchway. Vétis she could handle. But no earthly weapon could defeat the phantom the Lux overlord had summoned. She'd prefer the vile, molesting hands of a man over experiencing it ever again. Returning to Vétis's rancid cabin would be suicide.
All crew and passengers had been ordered to go below, but Riki had sworn to make the rendezvous. She sneaked out the hatchway, and the weather deck pitched beneath her wobbly legs. Gripping the side rail, she pulled herself aftward through the darkness, her stomach sloshing with the ship's sway. The light rain pecking her back told her to expect a full-blown storm.
Every centimeter of the Nave del Piacere disgusted her. Since her seventh birthday, this mega-yacht had cursed her weekends. Tonight topped them all. Her mother should have warned her this cruise was different.
Why did the Lux choose me?
"God—" To pray was to break the law. Desperation forced the plea through her lips. "If you exist, save me—"
Burning prongs gored her solar plexus, and Riki doubled over. Just as quickly, the burning ceased, leaving her midsection tingling. The phantom had found her, just as Vétis had said would happen. An invincible force.
After the rendezvous and after her mind cleared, she would hunt down the Lux overlord. She had four days to kill him. Or die trying.
Pulling herself along, she reached her destination.
Near the aft gate stood the Nave's cruise director, shrewd and proficient at playing both sides of a game. Aboard ship, Riki had disciplined herself to regard the woman as nothing more than the director—a lie of survival.
The woman smirked as a streak of lightning reflected off her glittery, crimson dress. A canvas satchel hung from her shoulder, and her hand appeared to be blinking red.
The drug's messing with me. Keeping her grip on the rail, Riki edged closer. "You said you had a plan."
"I do." The blinking wasn't coming from the director's hand but from a light affixed to a small black box. She placed it inside the satchel then reached for Riki. "Never forget your birth name."
"No hugs. They'll see you."
Two decades of enslavement have made her mad. Letting go of the railing to push the woman away, Riki heard a clack. Her mushy mind strained.
The gate?
"My mistake brought you here. This will give you another chance. I love you." The woman put her hand against Riki's chest. And shoved.
"No—!" Grabbing for the rail, she clutched empty air.  . . .
↓
. . . Find out how Riki survives → ORDER HERE
Click Here to watch the Destiny Defied trailer
<>