Posted by
May 23, 2016
in
Blog
|
0 comments
on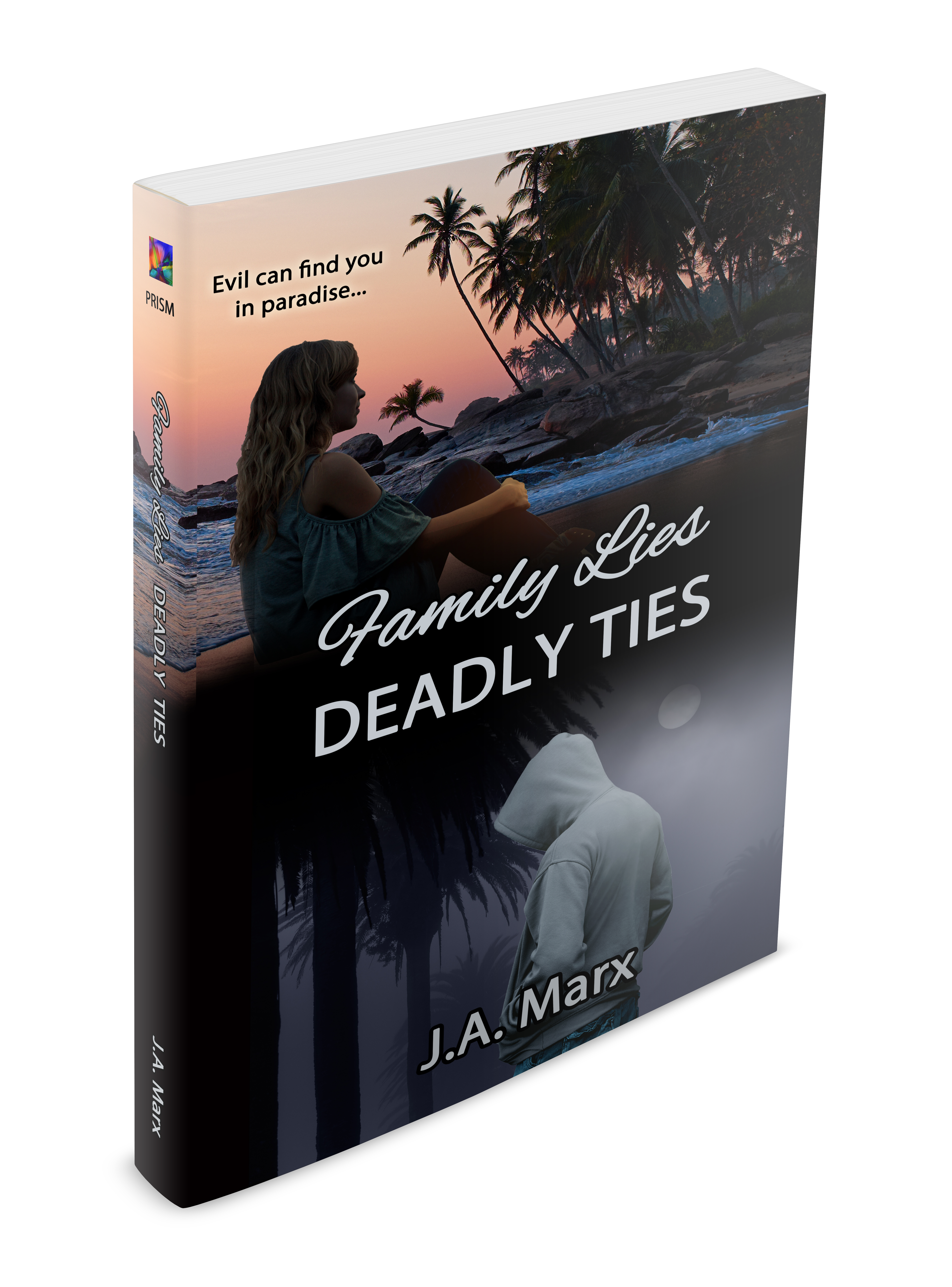 J.A.'s NEWEST romantic SUSPENSE is on the shelves. Click the book cover for buying info.
Family Lies
 

.   .    .

 

Deadly Ties
Read an excerpt from Family Lies
.
Rylee and Noah, characters in the above novel, confront identity issues. This is there message to their readers: Covered & Chosen
COVERED
Though I slept with the enemy, You watched over me.
Though I knew not what was happening, You saw it all.
Though my efforts felt unsuccessful, You covertly penetrated young hearts.
Though I couldn't, You could.
Though I wasn't, You were.
O God, thank You for covering me!
CHOSEN *
The Lord who chose me will not allow my feet to be moved or to slip.
The Lord who chose me neither slumbers nor sleeps.
The Lord who chose me, He is my protection.
The Lord who chose me, He is my shade at my right hand;
.   . the sun shall not strike me by day nor the moon by night.
The Lord who chose me, He guards me from ALL evil;
He preserves my soul, because He chose the being He knit together.
The Lord who CHOSE ME preserves my going out and my coming in,
.  . from this time forth and forevermore.
By His choice, I am.
I rejoice in His life!
*adapted from Psalm 121
♥
He chose you.
How will you choose Him today?
The Writings of the Embattled Spirit