Posted by
Jul 3, 2015
in
Blog
|
4 comments
on
LAST YEAR, I participated in a marriage class that took a unique approach to relationships, in a good way. One section opened my understanding about the "spirit" I'm following if my life is not centered completely on Him.
THIS YEAR, my nephew is getting married! I rejoice with him and his family. And if there's one 'gift' I could give them out of a treasure chest full of wisdom gathered over the past 30 years, it would be an understanding of living a life completely centered on Someone other than self or spouse.
What Belief System is Active in Your Daily life?
KARMA: The good or bad emanations felt to be generated by someone or something: I'm out of here. This place has bad karma. (online dictionary)
GRACE (verb): The empowering presence of God that enables a person to live out of love, not according to their needs. Given to the humble; elusive to the proud. My feelings say to 'withhold,' but grace empowers me to give anyway. [different from the (noun) grace that saves]
OPPOSING MINDSETS (One will kill a marriage)
DECEIVED Self (karma)                                                          TRUE Self (grace)
Self improvement……………………..vs. …………..Self removement (more of Christ)
Imitation ………………………………..vs……………Participation (with the Holy Spirit)          
Strength…………………………………vs……………Weakness
Be right like god ………………………….vs. ………….Righteousness is from God
Egocentric………………………………..vs…………..Loves others
Tries to become what it's not………….vs………….Identity transplant (renewed, healthy sense of "I")
What can I get?………………………….vs. …………What can I give?
Dresses to look good…………………..vs…………….Long for people to see God in me
Seeks possessions/security/status….vs…………..Apart from God, I am/have nothing
What can I do to be liked?……………vs. ………….I already know I am loved!
Creates own image and has to defend it….vs…….Recognizes she's created in image of God
Gets defensive…………………………..vs………….Secure! No need to defend
Lives a requirement-based life………..vs. …………Free from requirements (no law against love)
Tries to "be good"………………………..vs. …………Knows only God is good
Says prayers (religious)…………………vs. ………..Life is a prayer (recognizes desperation for God)
Tries to be like God……………………….vs. ……….Walks with God
Avoids failure……………………………….vs.……….Unsurprised at own failure
Control freak………………………………..vs. ………Letting go to gain control
Eccentric; off center……..vs. ….Understands there is a center beyond me; releases pride & ego
Wants answers to know what to do……vs.…..Seeks the right question to ask (God's perspective)
Needs more of what does not work (sex/money/power)…vs.…Needs less and less; content from within
(Reread definition of karma)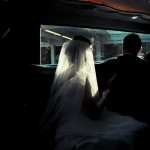 AS MY NEPHEW and his new wife embark on the most fabulous and blessed adventure of their lives, I pray they will press into God's great and enduring love. Allowing God's love to overflow in them will free them to love each other without strings attached and without fearing 'consequences' as they choose to give their all, expecting nothing in return.
Such love has no fear, because perfect love expels all fear. If we are afraid, it is for fear of punishment, and this shows that we have not fully experienced his perfect love. We love each other because he loved us first. I John 4:18-19
The Way of the Embattled Spirit