Posted by
May 14, 2013
in
Blog, BLOGS, interviews
|
0 comments
on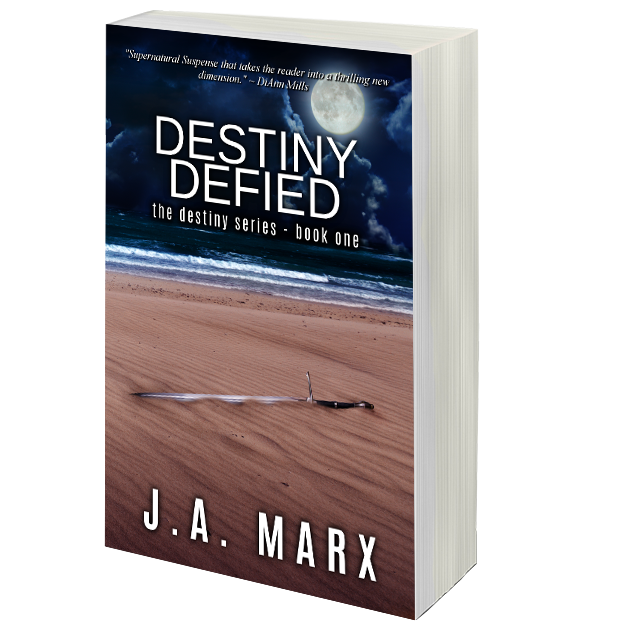 GIVEAWAY – Thank you to all who participated. You were amazing! We will announce the winner soon!
†  †  †
Sabio hopped up and stalled the footbag on top his foot. He launched the bag into play, but his movements weren't as smooth as usual. And the sadness on his face said what Isaac guessed he was thinking.
A friend committing suicide was the ultimate war casualty.
"Do you see the warfare now?" Sabio's voice cracked.
"Yeah, bro." Isaac did a clipper kick.
"We've got to take the field." The typically detached scholar had tears in his eyes. Had Mr. Logic fallen off the deep end?
"I'm with you." Isaac bumped the sack to him.
Sabio dropkicked the footbag over Isaac's head. "We have to do it soon. Because I see a familiar pain all over Hope." Plopping back down on the ground, Sabio emptied out the daypack and opened the Bible.
†  †  †
PLEASE WELCOME 

to the Embattled Spirit Studio
our special guest from the novel, 

Destiny Defied
Sabio Elias Quinn
J.A. –  A couple of weeks ago, hero Isaac Young visited us in the studio (click here to read his interview). Today, one of his best friends has taken time out of his busy study schedule to join us. Sabio, tell us a bit about yourself.
Sabio – I just completed my first year at Cornell, focusing my studies in the riveting field of computer science.
J.A. – And you tutor Latin on the side? Correct?
Sabio – With relish. That knowledge comes in handy on the Cay. I have to put a fair amount of my translating skills to use. The dead language is quite alive.
J.A. – And, I hear you're engaged.
Sabio – Stacy Hoffstetter is a beautiful dancer and the center of my affections. You'll become acquainted with her in August when the second book of The Destiny Series releases.
J.A. – Can't wait. Thanks for the plug. So what's your greatest strength?
Sabio – Hmm. (Scratches his goatee). Health, I suppose. My mom raised us on a mostly plant-based diet. No medications. She healed us through herbs and other holistic implements. So, my bodily systems perform very favorably. Don't tell anyone, but I've never had immunization shots.
J.A. – Okay. It's our secret. So why did you have so many headaches on the Cay?
Sabio – Monstrous stress. My classmate took his own life a week before I came to the Cay with friends. I was the one to discover his body. Just couldn't shake the images or the belief that apathy had kept me from making a difference in his life.
J.A. – That is heartbreaking. Then would you say apathy is your weakness?
Sabio – Not really. Apathy is more a result of numbing my feelings after a tragedy that befell my family when I was fourteen.
J.A. – What happened?
Sabio – Suffice it to say, I haven't always been an only child.
J.A. – I take it that is story information from a future book.
Sabio – Something of that ilk. But I will say that particular tragedy altered all of our lives.
J.A. – All, as in, you, Isaac, Jase, and Akiko?
Sabio – Yes. It was the moment Isaac knew he had to become an EMT. Jase grew fearful of committed relationships with girls – and turned into a Casanova. And Kiko lost all self-confidence and believed the lie that he wasn't worthy of his masculinity.
J.A. – I'm speechless. Good thing Isaac's father is a counseling psychologist. I'm sure he helped all of you through that crisis. So what is your weakness?
Sabio – Logic.
J.A. – (Raises an eyebrow) You'll need to explain that one.
Sabio – Both my parents are educators. My dad's a history and Latin professor, and Mom teaches high school Spanish. I'm not blaming them, but I caught their love for knowledge at a pretty young age, and logic gradually became my idol. I believed I could do anything and survive any situation if I employed my logic and intelligence.
J.A. – That's rather . . . faulty thinking.
Sabio – Exactly. But that's how deception works, right?
J.A. – Good point. So what challenges your logic on the Cay?
Sabio – Another near tragedy. My logic turns into soup when I have to face murderous, supernatural forces. Moreover, I'm tortured by mental images of my deceased classmate's bloody corpse.
J.A. – Sounds gruesome. Do you want to tell us what happened?
Sabio – My encounter was minor compared to what my friends experienced. You'll have to read DESTINY DEFIED to find out.
J.A. – Fair enough, and a good suggestion. Thank you for joining us, Sabio. We look forward to meeting your fiancee this August.
DESTINY DEFIED, volume one of The Destiny Series, is available now:
Amazon click HERE
Watch the trailer, click HERE (scroll down, right side)
See you next week!