Posted by
Apr 25, 2016
in
Blog
|
0 comments
on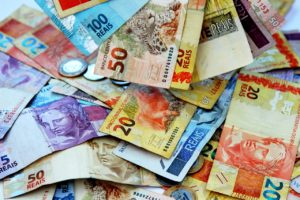 .
$$
Let's Pretend!
Today, we're putting our heart-motivations in monetary terms.
Subsidy: a grant or contribution of money.
Bankroll (verb): to provide the capital for; finance
To fund: to provide a fund to pay the interest or principal of (a debt).
.
Remember those pop quizzes? (self-graded so be honest):
WHICH MOTIVATION FUNDS my kindness toward people?
I like the person! (that would make it easy)
I'm always kind . . . unless I dislike the person. Luke 6
WHICH MOTIVATION BANKROLLS my patience toward others?
A love of people.
An awareness that someone somewhere is observing my behavior.
LET YOUR MIND grasp both of those motivations; which one

alleviates stress

just thinking about it?
MY GIVING to the poor and needy is funded by:
A compassion for others?
An expectation of recognition?
WHICH APPROACH leaves you with warm fuzzies of true

contentment

with self?
MY GOOD WORKS are subsidized by:
A love for my neighbor?
An ambition to out do my neighbor?
WALK YOURSELF down each path. Which train of thought lends to a 

peace of mind

?
Bank On It
If Jesus healed the 10 lepers so they would join His campaign, He recruited the wrong people.
.
Are we slyly being bought out by the world's system of self-promotion? Self-gain?
HOW MUCH do I bank on the following?
My neighbor's perception of me
My employer's offer of a reward
My child's "expectation" of me
SUBJECTIVE? Totally! Humans are unpredictable. Fickle.
"ALL THE WAYS of a man are pure in his own eyes, But the Lord weighs the spirits (motives).
Commit your works to the Lord, and your thoughts will be established." Proverbs 16
ARE MY THOUGHTS "ESTABLISHED" IN HIM?
IF JESUS HEALED the 10 lepers purely so they'd join His campaign, He recruited the wrong people. (Only one returned to even thank Him.)
IF JESUS LET HIMSELF be tortured and mocked thinking ALL those watching would jump at the opportunity to accept His free gift, then He failed to count the cost.
IF JESUS DIED on the cross in order to gain accolades, He miscalculated.
"Now, most people would not be willing to die for an upright person, though someone might perhaps be willing to die for a person who is especially good. But God showed His great LOVE for us by sending Christ to die for us while we were still sinners." Romans 5:7-8
World Changers
"Owe nothing to anyone except to love and seek the best for one another; for he who [unselfishly] loves his neighbor has fulfilled the [essence of the] law . . . Love does no wrong to a neighbor [it never hurts anyone]. Therefore [unselfish] love is the fulfillment of the Law." Romans 13:8-10
$
"The purpose of my instruction is that all believers would be filled with love that comes from a pure heart, a clear conscience, and genuine faith." Apostle Paul
$
"…so now you must show sincere love to each other as brothers and sisters. Love each other deeply with all your heart." the Apostle Peter
$
"If I could speak all the languages of earth and of angels, but didn't love others, I would only be a noisy gong or a clanging cymbal. 2 If I had the gift of prophecy, and if I understood all of God's secret plans and possessed all knowledge, and if I had such faith that I could move mountains, but didn't love others, I would be nothing." the Apostle Paul
WHOSE bankroll are we on?
WHAT funds your love?
$$
The Way of the Embattled Spirit