Posted by
Apr 4, 2017
in
Blog
|
6 comments
on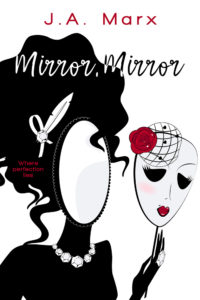 .
On pre-sale
J.A.'s quirky novella:
.
…WHERE PERFECTION LIES
(click the title for the purchase link)
…Now on to our program currently in progress…
---
---
.
Welcome back, April,
my old friend.
.
A COUPLE OF YEARS AGO, I had to make a difficult decision. Several decisions, actually, but one stands out from April 1st.
I wish I could've shouted 'April Fools!' but it was no joke. Our counselor suggested I make the change for safety and health reasons; she and I agreed it was best to pray and fast before making such a life-altering transition. I did. And I asked God to show me beyond a doubt if this was the next step. "Plain and clear" is a mild description of what was soon to manifest.
LIFE ALTERING. When you think you're moving in a certain direction, traveling 90mph, and a hairpin-turn suddenly appears. Shock hits. The next thing you know, you're on different course, a new trajectory. If, like me, you don't remember slamming on the brakes or turning the vehicle, that's because God took the wheel. He's faithful to those who call on His name. (Psalms for encouragement)
He's also a great driver. In my case, prayer and fasting gave Him permission to take over where I was completely out of my league. My omniscient Father in Heaven, fully aware of the ongoing affliction and the forthcoming slander, already had a deliverance plan in motion. Yes, He had people and things in place that I did not know I'd need until the time came. I didn't strive to make anything happen. I had the emotional energy for nothing except trusting Him to take care of the "turn," and me.
"And my God shall supply all your need according to His riches in glory by Christ Jesus." Philippians 4:19  How eagerly do we bind these scriptures to our hearts during life's easy seasons so that when seasons of hardship arise, the Truth that was established now materializes in dunamis power?
"For the Lord God is a sun and shield; the Lord will give grace and glory;

no

good

thing

will He withhold from those who walk uprightly."
"THOSE WHO seek me with all their heart shall find me," (scriptures). This is a repeated promise, and I believe "all" is the secret ingredient.  ALL is not befitting of the lazy or cowardice. This type of ALL is not natural for the entitled or the self-seeking. The person who has Plan-B in the back pocket in case God's Plan-A fails has not embraced the freedom and life-altering reality of ALL your heart.
ALL is for the diligent, persevering, and fully invested. (See the ALL blog)
Are you or is someone you love in a dire situation?
Has a hairpin turn popped up on the road before you?
Be encouraged. The Father in Heaven loves you
Press in to His presence, and you'll fall into His perfect plan.
The Blessings of the Embattled Spirit