Posted by
Dec 1, 2014
in
Blog
|
0 comments
on
TRIVIA ANSWERS to last night's (12/2/14) author chat party:
1. The story takes place on a fictional island south of Florida (
False
. First page of the story. Andros Island is a real location pointing to the fictional setting)
2. A plane crash dumped Riki on the island (
False
– a shipwreck, chapters 2-3)
3. Riki has always believed in God. (
False
– she was raised by a satanic cult that exists to rid the world of all religion)
4. The turning point of the story takes place on Turtle's Head, a cliff that overlooks the ocean (
True
– she gives her life to Christ here)
5. Destiny Defied is set in 1990 (
True
)   6. J.A. grew up in Kauai, HI (
False
– Estes Park, Colorado. Although J.A. spent much time visiting her parents on Kauai)
7. J.A. has a heart for victims of sex trafficking (
True
. Active supporter of  
A21 Campaign
)
8. One of J.A.'s hobbies is nutrition (
True
. See "About" page of website)
9. J.A. spent 17+ years in youth ministry (
False
– marriage & small group ministries. See "About" page of website)
And now on to this week's blog…
♥  ♥  ♥
WHO STAMPED YOUR BIRTH CERTIFICATE?
I WAS BORN WITHOUT AN IDENTITY. Or at least, not with a good one. I was once a nobody, living trapped in a state of moral corruption. I was hated. Insincerity and deceit surrounded me, and I had adapted.
But then God . . .
OUT OF THAT MIRE and out of Darkness, God rescued me. He traded His divine robes and left His glorious, rust-free, always-pristine, heavenly home; He ran to earth in search of me. He let the corruption, and hate, and deceit break His body purely so He could completely and irreversibly free me from my inescapable, black pit of doom.
HE STAMPED ME with His passionate affection and placed upon me His spotless robes.
HE CALLED ME by name and made me part of a chosen people, a royal priest and a royal nation that's devoted to love and serve an invincible, unparalleled, peerless living God.
This God of love . . .
HE POURS out His undeserved mercy on me, and His perfect light casts out all the darkness in me and around me.
HOW could I not praise this God?
THE PERFECT Creator Himself reached down into imperfection and made me new again.
HE FATHERS ME with a love so great and secure that, even after I mess up, I can't help running back to Him. Only in His presence do I NOT know fear.
AND IN ALL His unrivaled power and omniscience, He is still faithful and patient with me in all I do.
Is there a greater love than this?
<>
The Way of the Embattled Spirit 
<>
<>
Check out Destiny Defied, a fairy tale come true for the oppressed. Action and adventure that transcends the natural.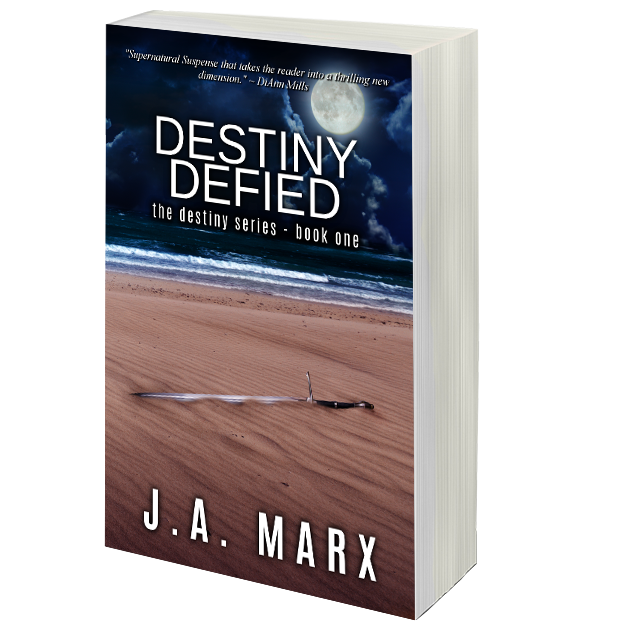 Read an excerpt from Destiny Defied
Order the entire Destiny Trilogy (Kindle & softcover)
<>
<>
<>
<><>
<>
<><>
<>