Posted by
Mar 7, 2016
in
Blog
|
0 comments
on
♦  ♦  ♦
OVERCOMERS UNITE!
(LOL. Isn't "hokey" what's trending these days?)
.
WHAT IS TEMPTING YOU to make an unhealthy choice? Anything?
Sorrow?
Addiction?
Fear?
Pride?
Loneliness?
___?
OR WHEN you cry out:
"God, help me, I don't wanna take anymore pills."
"I don't wanna visit that website, but…"
"I don't want to eat that entire cake tonight, but…"
"I don't want to ___. Help me."
"Where are You, God? My flesh is killing me."
"Free me!"
.
LIVING IN A WORLD of virtual relationships—those with no skin on and no hugs of compassion—I hear a loud, silent cry of loneliness. "Does anybody get me? Does God?"
Heartfelt prayers . . . receive heart-felt answers 
WHEN YOU FEEL ISOLATED AND TEMPTED, WHERE IS HOPE?
"I sought the Lord… and He delivered me from all my fears." Psalm 34:4
NO TEMPTATION entices you except what is common to MAN. 1 Corinthians 10:13
MAN ⇒ Jesus on earth was fully MAN, and He contended with what is "common" to all of us.
HE GETS ME! He's felt what I've felt. He understands emotions.
But I am totally NOT Jesus. True, but His willing sacrifice while on earth changed us at the core! Heb. 4 & 1John 4
THE SON OF GOD was enticed while in a state of physical weakness. (Luke 4:1-2).
But He overcame because of the God-nature that dwelt in Him (Colossians 2:8-9).
He overcame because of the indwelling Spirit of His Father.
"WE HAVE RECEIVED GOD's SPIRIT, NOT THE WORLD's SPIRIT."
WAIT!
WHAT SPIRIT has the believer received? (Read all of chapter 2 for more divine gems!)
Temptation is INEVITABLE.
Overcoming is OPTIONAL.
"The Lord is the Spirit, and wherever the Spirit of the Lord is there is FREEDOM." 2 Corinthians 3
"I say, walk and live habitually in the Holy Spirit and you will not gratify the cravings of the flesh." Gal 5:16
OVERCOME (It's optional!)
Jesus said: "Take courage for I have overcome the world." The hard part is DONE! His courage did not fail Him then, and It won't fail us today.
HAVE I ASKED Him to fill me with His courage? Ask and it will be given to you, seek and you shall find. Matt 7
SINCERITY – an overcomer's true color
BUT ARE YOU SERIOUS? Do you reeeealy want to be free? Or is the title of "Overcomer" just for show?
GOD KNOWS the thoughts and intents of my heart (Heb 4). He knows when I'm serious (1 sam 16:7); He knows when I'm pretending at the core even though what's coming out of my lips gives the impression I'm desperately serious about changing my life.
"DO NOT be deceived, God is not mocked; a man reaps what he sows. If he sows to the flesh he will of the flesh reap corruption. If he sows to the Spirit he will of the Spirit reap everlasting life… " said the Apostle Paul to the Galatians 6:7-8
ASK FOR His courage, receive it, and sow to the Spirit.
THEN STAND firm against temptation. Ephesians 6
LIFE GETS DIFFICULT. Pursuing intimate relationship with God gets really hard because that's the last thing our enemy wants us to experience; holiness is the opposite state-of-heart he wants us to achieve–because it's a state of divine empowerment.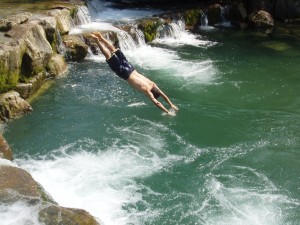 BECOME DANGEROUS! Once we've gained freedom from the world's 'way of thinking and doing (Rom 12:2)' which is under the influence of the devil (1 John 5:18-19; 2 Cor 4:4), then we become a danger to Satan's kingdom on earth.
I want to be that danger!
I BET this is why Paul added. "Let us not grow weary while doing good, for in due season we SHALL reap if we do not lose heart." Galatians 8-9
Lose heart – DISCOURAGE – no courage. Could this lack in our persona hinder our sowing and reaping?
TAKE COURAGE! He's got it in abundance, waiting to deliver it directly to your heart. (shipping is paid for).
.
Take (His) Courage!
The Courage of the Embattled Spirit